Climathon: Together we can make Burjassot and the world a better place to live
Viernes 25 de octubre de 2019 | 09:00h | @ClimathonBRJST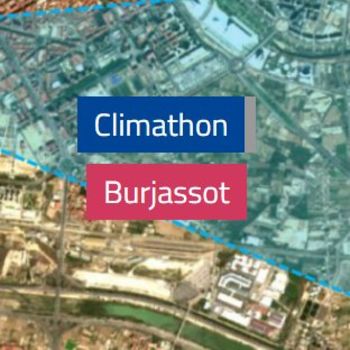 Viernes 25 de octubre de 2019
09:00h
Our home planet is spinning closer and closer to exceeding the 1.5 degrees global warming temperature. Climate change is not just on our doorsteps, but has started entering our homes and cities.
Climathon empowers citizens, cities and local economies to come together to develop local solutions to climate challenges. 
Climathon has grown to over 100 cities and with a global reach in the millions. By 2022 we will unite over 1000 cities, 100,000 participants, engaging 1 million citizens and reaching over 100 million and more.
With a powerful solutions-hackathon at its core, Climathon is a year-round programme translating climate action solutions into tangible projects, supporting climate positive businesses & start-ups and addressing local policy changes.
The increase of the population in the cities and the impacts of climate change mean that the management of the urban vegetation must adapt to many scales —from local to regional— for both citizens and the environment.
One of the main concerns of the Environment Department of the Municipality of Burjassot is the urban vegetation system. Changes in the frequency, intensity and variability of extreme events originate urban floods that cause serious damages in the municipality.
The Burjassot city challenge basically consists of developing urban adaptation to climate change project-ideas in order to enhance socio-economic and environmental values.