Human compatible technology
Miércoles 17 de mayo de 2023 | 18:00h | #HumanCompatibleTech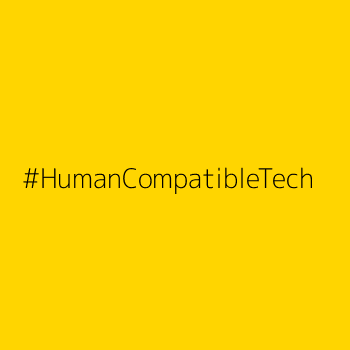 Miércoles 17 de mayo de 2023
18:00h
For our inaugural event, we will be discussing our motivations for joining the Human Compatible Technology Meetup group and sharing our experiences with ethical and non-ethical technology. This is an opportunity to get to know each other and build a shared understanding of the challenges and opportunities that lie ahead.
As the organizer of this group, my research goal is to build a toolkit for product professionals that supports the development of consciously ethical technology. I believe that this requires a collective effort and a commitment to ongoing learning and dialogue. By sharing our experiences and insights, we can learn from each other and co-design technology that aligns with our values and respects the dignity of all people.
I encourage you to join us for this first event and help us to shape the future of ethical technology development. Whether you are a product professional, an academic, or simply someone who cares about the impact of technology on society, your perspective and contributions are valuable. Let's work together to create a more human-compatible future!