JeffHack - AI for web developers
Sábado 26 de febrero de 2022 | 09:00h | #ValenciaCodes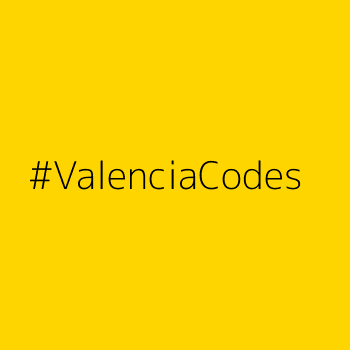 Sábado 26 de febrero de 2022
09:00h
JeffHack is an all-day hackathon hosted at Jeff Works focused on AI and machine learning. Groups of 2-4 developers work on a project during the day. At the end of the day they demo what they have created and a winner is chosen.
Who can attend?
Software developers and data scientists. You do not need to know anything about AI or machine learning but you should have coded before. If you have any doubts about your level, contact one of the event organizers to discuss it.
How will teams be formed?
You can apply as either pre-formed team or as an individuals. Individuals who don't have a team will be put into a team that day.
What will the teams work on?
This event is 'AI for web developers'. The focus is not on becoming machine learning experts, it's about learning about some of the more popular machine learning models and how you can apply them. Teams will be tasked with creating a webapp during the day which uses pre-built machine learning APIs. There will be an explanation at the start of the day about how to use these APIs. Then it will be up to the teams to train their models and come up with a fun application.
How much help will the teams receive?
There will be expert mentors to help you every step of the way. This is meant to be a fun learning experience. It's not competitive.
What language will the event be in?
English