Valencia Codes Learning Club - Open Day
Lunes 28 de marzo de 2022 | 18:00h | #ValenciaCodes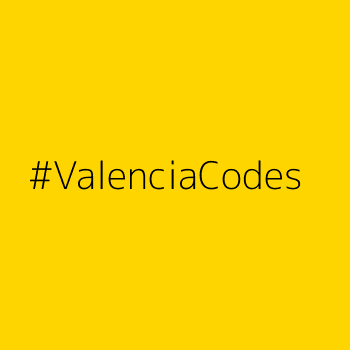 Lunes 28 de marzo de 2022
18:00h
Valencia Codes Learning Club is a free, in-person learning club for junior developers to get the job they want. The demand for developers has never been higher, but the skill-level most companies demand has also risen. Bootcamp graduates and self-taught developers are increasingly struggling the find opportunities.
The aim of Valencia Codes Learning Club is to provide the learning environment junior developers need to advance their careers. This is a small group and over the course of several months (or however long it takes you to get the job you want), we will work with you personally to help you achieve your aim.
Open Day is when anyone can come, ask questions and learn what we do. It's also when we do the admissions process for junior developers to enter the program.