Valencia Codes - Level Up #4
Miércoles 06 de julio de 2022 | 19:30h | #ValenciaCodes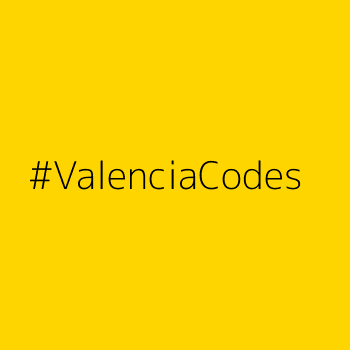 Miércoles 06 de julio de 2022
19:30h
Valencia Codes would like to welcome you all to our #4 edition of Level Up at the BRAND NEW offices of commercetools.
What is Level Up? It's a monthly meet-up where we will be inviting speakers from inside and outside of our community to introduce you to interesting technical topics and share their experiences with you.
Each talk will be between 20-25 minutes + 5 more minutes for Q&A.
commercetools is a German company and a world leader in ecommerce software powering brands like Audi, Danone and Just Eat. They have chosen to make their new base in Valencia and have just opened up a shiny new office (I think we will actually be the first event there!) So come and take a look while you listen to our great speakers:
Our speakers:
Automating the creation of wearables for different metaverses How we use generative AI models to help brands quickly and easily create wearable 3d assets that are interoperable between different metaverses. by Carlo Villegas, Co-Founder (CTO) @ Rozett.Ai https://www.linkedin.com/in/carlo-villegas/
Data Mining: Hospital stay prediction Applying of two different classification models to a data set from kaggle. The goal of classification is to predict the length of hospital stay of patients. In the talk I'll describe two different model types, data preprocessing, the challenge of working with real data and some possible technique to improve the results. by Maria Steinhausen, Data Analyst and Software Developer @ Concentrio https://www.linkedin.com/in/maria-steinhausen-2a5443207/